We understand that we grow physically with age, but we also need to emotionally grow and develop and become who we are meant to be in life. However, obstacles may get in the way.  How we handle these obstacles and conflicts makes us who we are and what we can become and overcome.  Psychotherapy and Counseling  can assist you to more adequately handle stressor's and obstacles in life.  "It's not the conflicts we have in our live's, but more importantly how we handle conflicts that make us who we are today. " Let me assist you with navigating through life and gaining insight, understanding and behavioral change which will help you to achieve your lifetime goals emotionally, personally, interpersonally and professionally. Finally, being able to achieve happiness and break through emotional pain that has held you back in life.  Learn to live life to the fullest!
"What lies behind us and what lies before us are tiny matters compared to what lies within us." – Ralph Waldo Emerson
Paul Gonsier, M.S.W., L.C.S.W., NASW Diplomate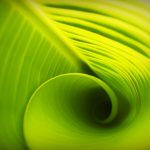 I work with Individuals as well as Couples,  Adolescents, Adults.  I treat those who suffer from Depression, Anxiety, Panic Attacks, trauma, Work Stress, PTSD, Marital and Pre-marital Therapy, Divorce Recovery, Grief and Loss Recovery, Self-Esteem, Sex Therapy , Life-Coaching, Career Counseling and Clinical Supervision of Marriage & Family Therapist's and Licensed Clinical Social Workers.
Intent + Desire = Results.  Studies have found you only need 10% Intent.  Desire is 90% and this is what motivates you. What are you willing to sacrifice to get the results your looking for.  Therapy will assist you in achieving your goals.  Results will be improved relationship with self, others, mindfulness and more control and understanding of your emotions and behaviors.  Live your life to the fullest without being hampered by symptoms and develop a healthy action plan for your life to be happy and successful.
Understand better your behavior and emotions so you can emotionally grow, develop to who you desire to be.  Understand yourself better so you can interact and participate in relationships more healthy and have more mindful and meaningful relationships.